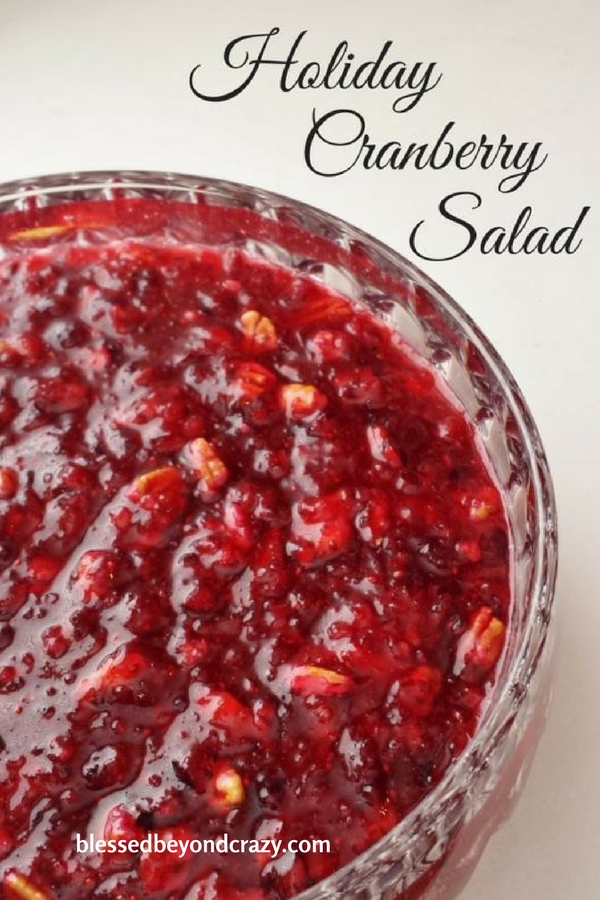 This recipe for Holiday Cranberry Salad is the best fresh cranberry salad recipe I have ever tasted. It's a recipe that my mother has been making for years and years and years. Between my Dad and me, we practically inhale this stuff! (No, I'm not exaggerating at all!) As a matter of fact, it's so good we often refer to it as a "dessert" rather than a "salad." It's also easy to make gluten-free! 
To help support our blogging activities, our site contains affiliate links. If you make a purchase from a link on our site, we may receive a small percentage of that sale, at no extra cost to you. Blessed Beyond Crazy is a participant in the Amazon Services LLC Associates Program, an affiliate advertising program designed to provide a means for sites to earn advertising fees by advertising and linking to amazon.com.
Since this salad keeps well for up to 3 weeks, it is a great side dish to keep on hand during the holidays. One full recipe will fill a gallon-size container so you can easily divide it into portions and serve it at several parties or family gatherings. It's also a great "make-ahead" dish because you make it the day before and allow it to "set up" overnight. One less dish to create the day of your party. Yay!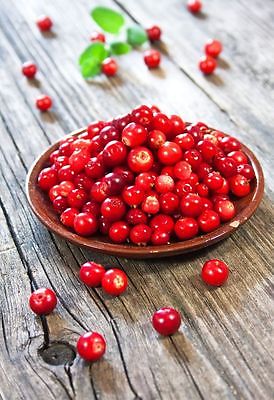 Due to their high nutrient and antioxidant content, cranberries are high on the list of healthy foods. The possible health benefits of consuming cranberries include lowered risk of urinary tract infections, prevention of certain types of cancer, prevention of gum disease, improved immune function, decreased blood pressure, and more. Plus, 1/2 cup of fresh cranberries = 25 calories!
In our family, you'll find Holiday Cranberry Salad is served every Thanksgiving!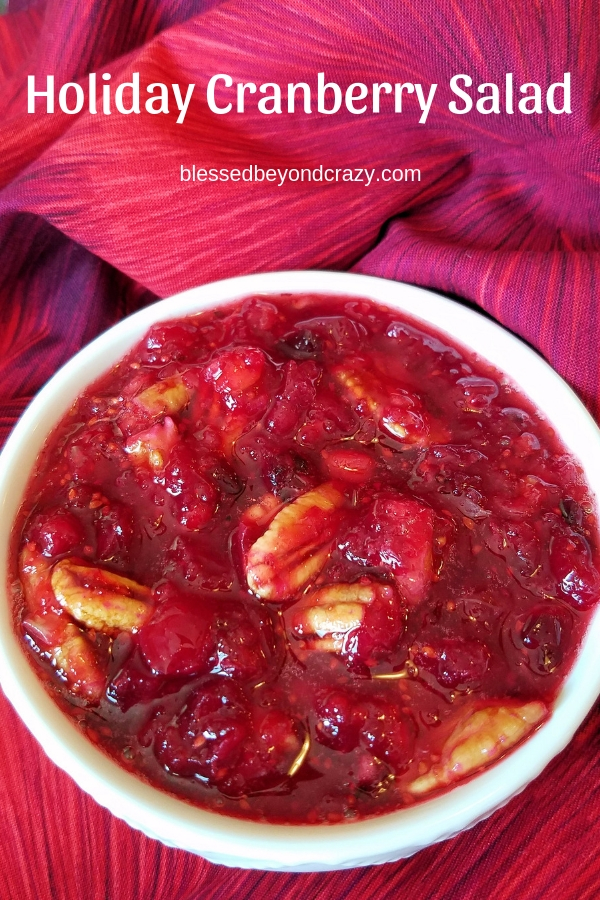 Fall is the best time to get fresh cranberries since they are harvested through September and October. The best cranberries are firm to the touch and unwrinkled. You can refrigerate cranberries for up to two months, plus they can be frozen for later use.
CRANBERRIES + APPLE + ORANGES
Place fresh cranberries into a large strainer and rinse with cool water. Drain well. Place cranberries in a food processor or food grinder; grind until they are in small pieces.


NOTE: We use my parent's old-fashioned meat grinder to grind the cranberries and fruit. You can see us using it in pictures and video.
Also, grind one large red unpeeled apple and two peeled oranges. Add them to the ground cranberries and mix them all together.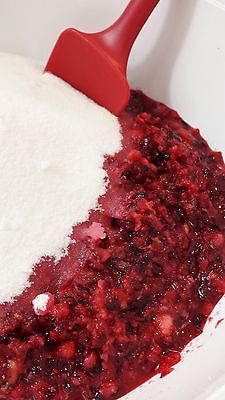 A TOUCH OF SUGAR
Since cranberries are fairly tart, this recipe calls for the addition of sugar. Place sugar in the cranberry mixture and combine well. Set aside for at least 10 minutes to allow the sugar to dissolve into the cranberries.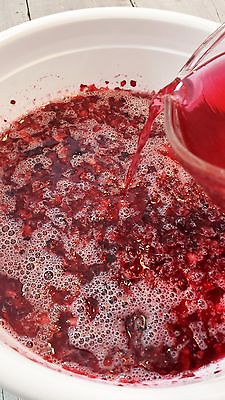 GELATIN
Pour strawberry gelatin mix into a large mixing bowl. Bring 4 cups of water to a boil. Add the boiling water to the gelatin and stir until the gelatin is totally dissolved. Allow the gelatin to cool to room temperature. Pour the cooled gelatin into the cranberry mixture and stir until the gelatin is incorporated.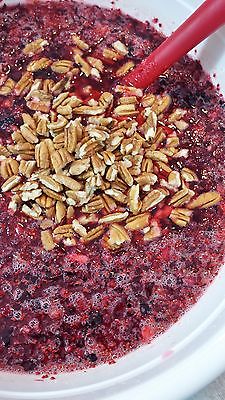 DON'T FORGET PECANS
Gently fold slightly chopped pecans into the cranberry mixture. The nuts give the salad a nice texture and they add a little "crunch" to the salad. If you do not care for pecans you can simply omit this step.
SETTING UP
Carefully pour the mixture into a gallon container with a lid and place in the refrigerator for at least 12 hours, or overnight.
Now comes the hard part… waiting patiently for the salad to "set-up" before diving into it!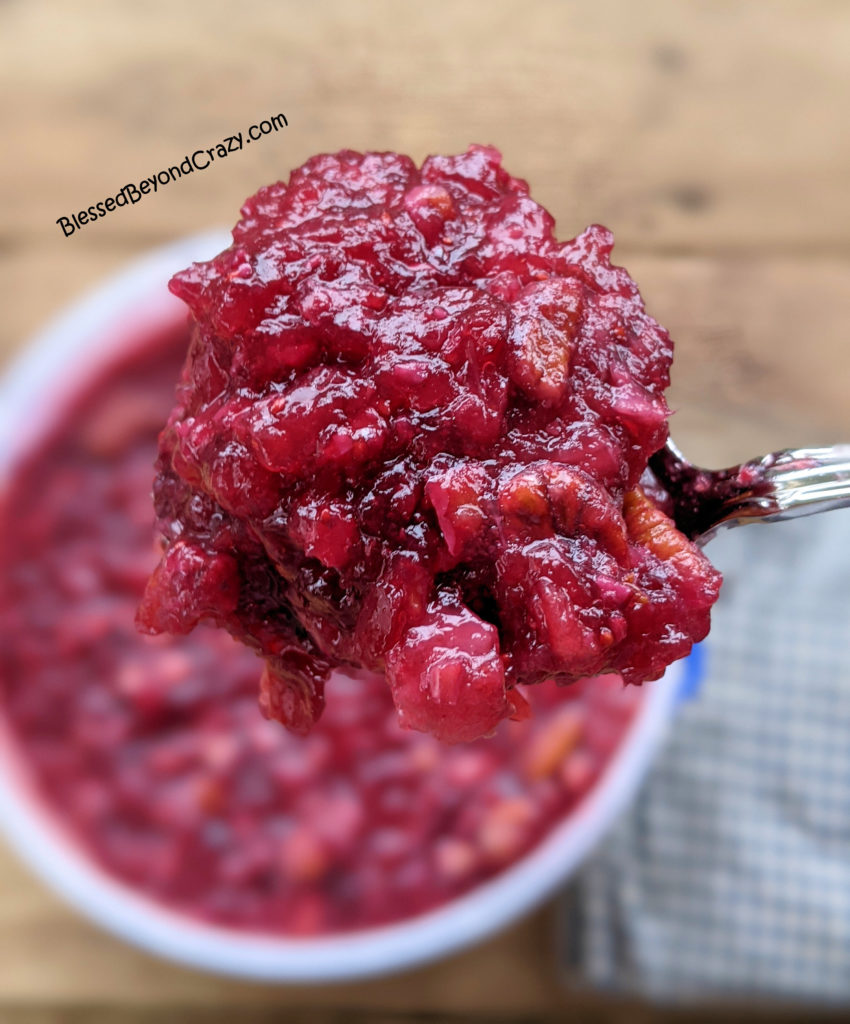 Holiday Cranberry Salad really does add something extra special to your menu.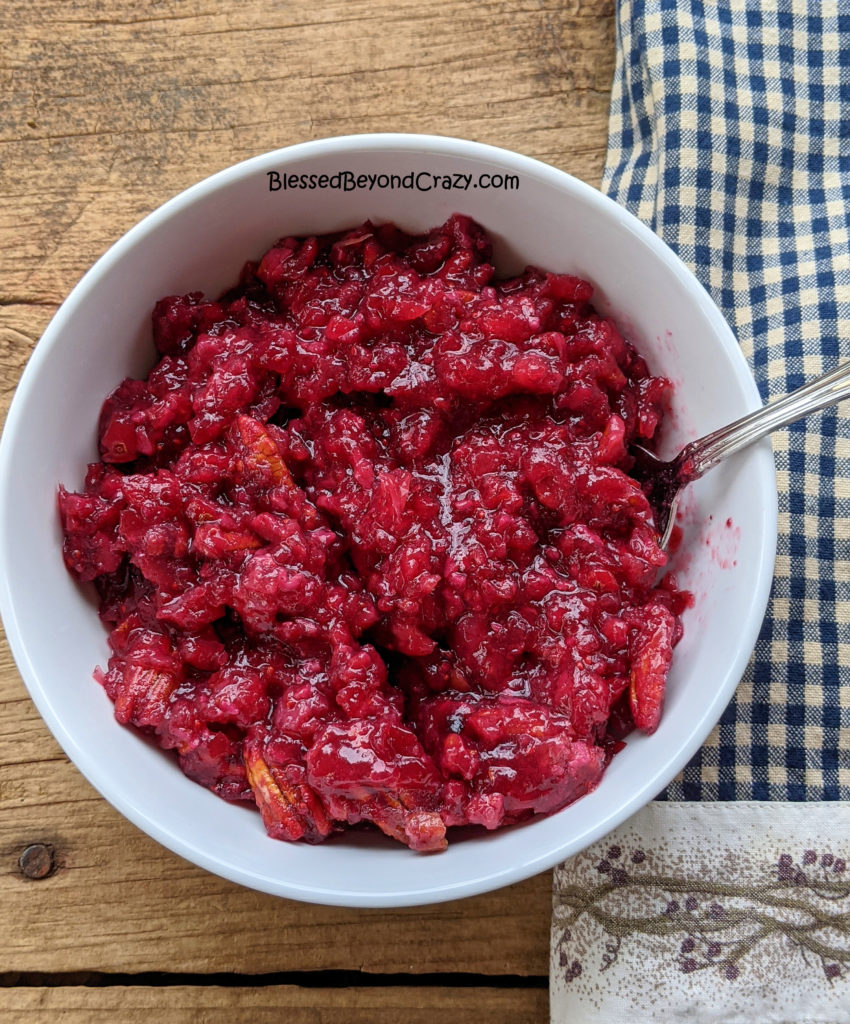 Simply scoop out the desired amount into a bowl and serve. Voila! 
Yield:

1 gallon
Holiday Cranberry Salad
Additional Time:
12 hours
Total Time:
12 hours
45 minutes
This salad keeps well for up to 3 weeks and is a great side dish to keep on hand during the holidays. One full recipe will fill a gallon-size container so you can easily divide it into several portions and serve it at different parties or gatherings.
Ingredients
2 (12 ounce each) packages fresh cranberries, washed and drained
1 large red apple, unpeeled
2 oranges, peeled
3 cups granulated sugar
3 (3 ounces each) boxes strawberry gelatin (GF option: use a gluten-free brand of gelatin)
4 cups water
1 to 1-1/2 cup slightly chopped pecans
Instructions
Grind cranberries, apples, and oranges into small segments; pour into a large mixing bowl, and stir together.
Add sugar to the mixture; allow to set for at least 10 minutes.
Place gelatin in a separate glass mixing bowl. Add 4 cups of hot water to the gelatin, and stir until dissolved. Cool to room temperature.
Add the cooled gelatin to the cranberry mixture, and combine all ingredients well.
Fold in chopped pecans.
Place in 1-gallon container with a lid on it.
Refrigerate for at least 12 hours (if you stir the mixture 2 - 3 times while the salad sets up it will help ingredients blend together better).
Scoop salad into a serving bowl.
Cover and refrigerate leftovers.
Notes
Keeps well up to 3 weeks.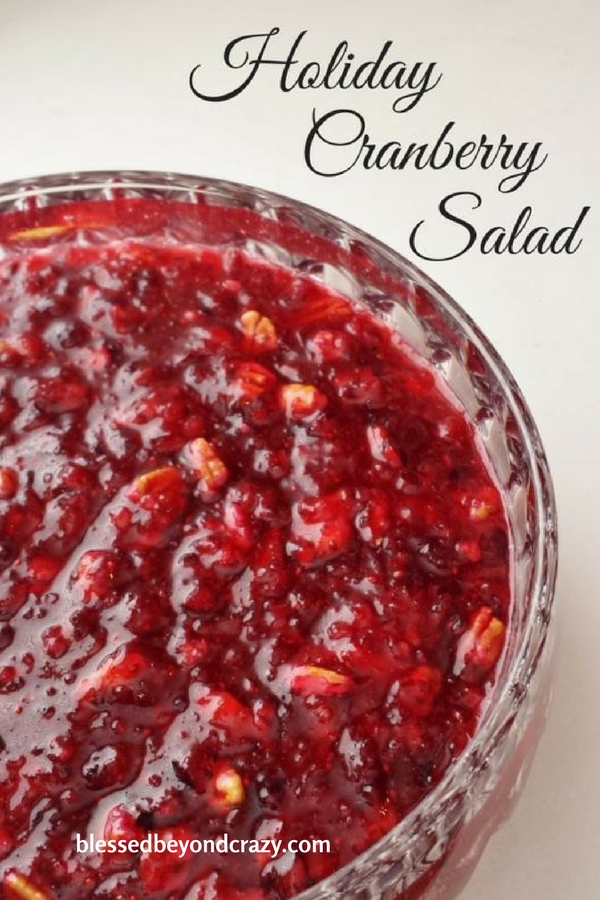 GRAB YOUR PRETTY BOWL
This salad is the perfect reason to dust off your pretty serving bowl! Along with being a fabulous side dish, the red color and texture in this salad is beautiful and really adds visual appeal to your tablescape.


Happy Holidays!
Linda
More great ideas: