Spotless Windows usually do not last very long… until now!
I have been blessed with a husband who is a perfectionist. I, on the other hand, am not a perfectionist.
One way this has really benefited me is that my husband, Seth, notices dirty windows. Me… yeah, not so much. So once or twice a year my wonderful, perfectionist of a husband will drag out the ladder and clean the outside of our windows. (I clean the bathroom once a week so I'll call that even!)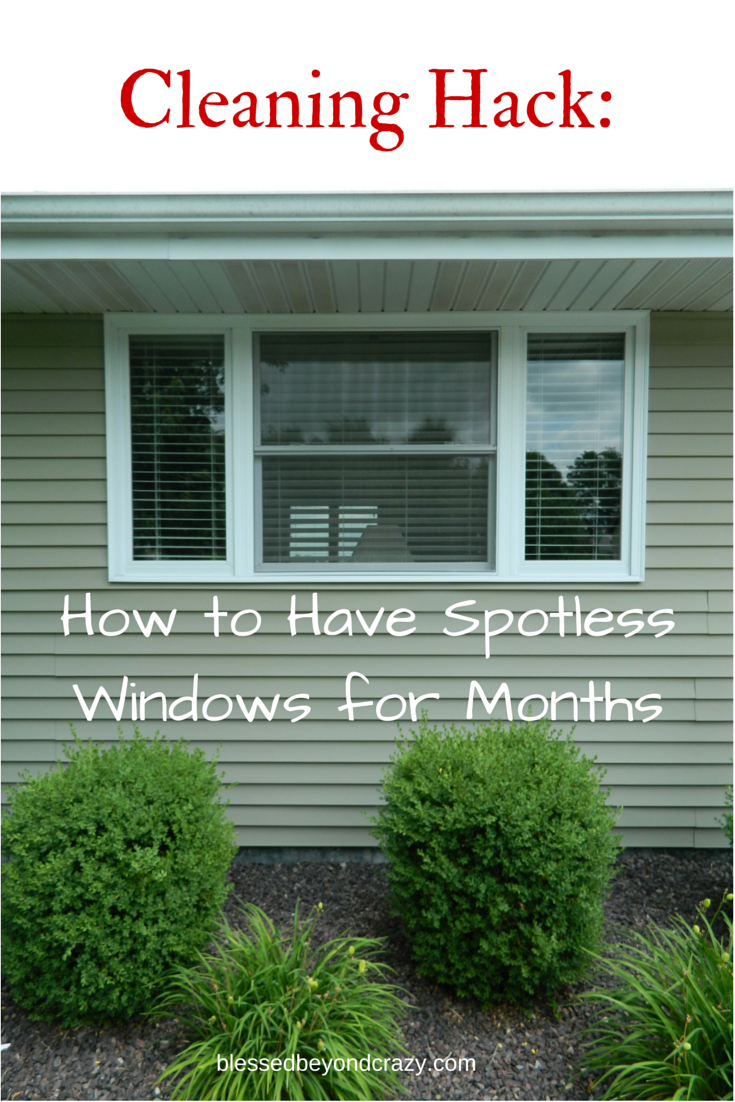 This spring he cleaned the windows a little differently. Isn't it funny how men can think of things so differently? I would never have thought to clean a window with anything other than a window cleaner. But Seth values productivity and was trying to make our clean windows last longer than the first rain storm.
He used Rain-X 2-In-1 Glass Cleaner Plus Rain Repellent on our living room and dining room windows. But he cleaned the bedroom windows with a normal window cleaner. 
Update: A lot of people have been asking in the comments for more details on the actual cleaning process. This product is a 2-in-1 cleaner and repellent. There is no need to clean the window before using this product. This product and some paper towels are literally all you need. Spray the Rain-X on the window then wipe off with a towel. Done.
It's so simple! It's so obvious! I would never have thought of this myself!
Check out what our windows look like today–3 months later! Yeah! The last time these windows were cleaned was in April!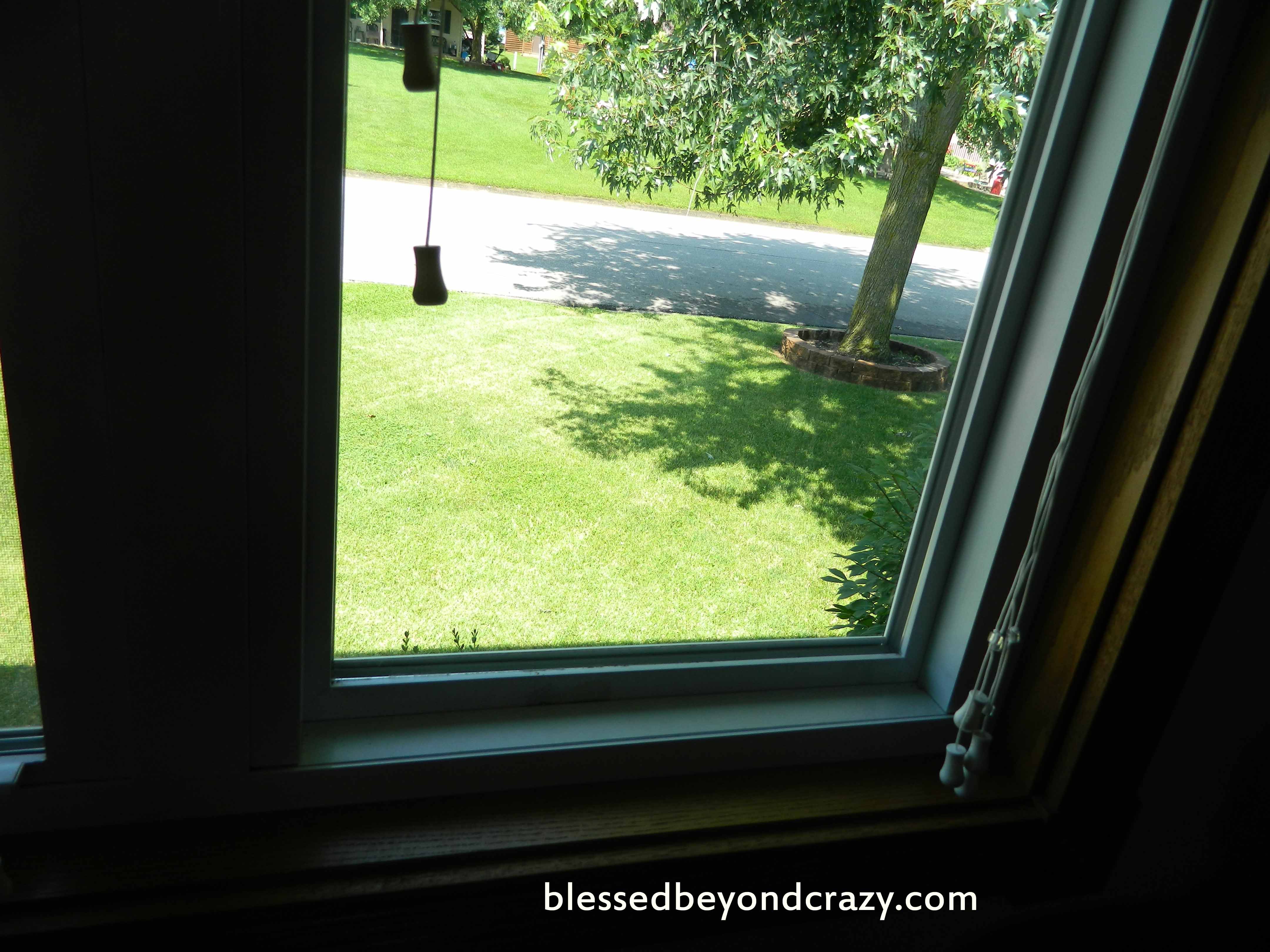 I know a picture of a window doesn't really show how clean it is but trust me these windows are spotless! Plus, last night we got 3 inches of rain. It has stormed every day this past week and now we are under a flood advisory! It has been crazy how much rain we have had this past month! But that really proves how well this Rain-X can work–not only on your vehicles but also on your home windows and even on your shower doors!
These windows are also facing West, which is the direction all the weather comes from.
Oh, and the windows that were cleaned the normal way–not with Rain-X– are covered in water spots. 
FYI: Rain-X is NOT sponsoring this post! We received our can of Rain-X as a Christmas gift with a bunch of other car cleaning things from a family member. Seth just got this idea one day that it would work on house windows to keep them spotless and it did work! We have not tried other brands or products of Rain-X, but if you do would you please let me know how they work? 
To find this product click on this link to Rain-X Glass Treatment.

Anna
More great ideas: